We know that design process can be very time consuming, and that fast samples are critical. Our team can work on a unit-by-unit pace, limited quantities or even single units in order to fulfil your expectations.
Quick turnround times are our goal, and our simulation capabilities, in-house tooling design/manufacturing, 3D printing equipment and Engineering team will help you through your project process.
Our dedicated Projects Department will work with you to define milestones, build prototypes and provide technical support at every step of the program.
Simulations, assembly/fitting analysis
2D/3D evaluation and simulations using licensed CAD software (AutoCAD, Solidworks, among others).
We provide full in-house tooling design and fabrication of custom-made tools, gages and many components, which shortens time between samples.
Compatibility with most 2D and 3D file formats:
Drawing Exchange Format (. dxf)
Drawing (. dwg)
SLDPRT part file (.sldprt)
SLDASM assembly file (.sldasm)
SLDDRW drawing file (.SLDDRW)
SLDDRT template file (.slddrt)
IGES format (. igs, . iges)
STEP format (. stp)
STL format (. stl)
And many more
We are not limited to design and machine tools, but also create 3D printed & aluminum mockup-samples to help accelerating the manufacturing process.
Some advantages of this approach are saving time, reducing costs and implement design iterations quicker than standard manufacturing practices.
Our 3D printing capabilities
Volume

13 x 9.4 x 11.8 in [330x240x300 mm]

Layer resolution

0.25 mm nozzle: 150 – 60 micron

0.4 mm nozzle: 200 – 20 micron

0.8 mm nozzle: 600 – 20 micron

XYZ resolution

6.9, 6.9, 2.5 micron

Supported materials

PLA

TPLA

Polycarbonate

Nylon

ABS

CPE/CPE+

TPU 95A

PP

PVA

Others
We specialize in low-cost labor – high quality standards' assembly services to Customer's specifications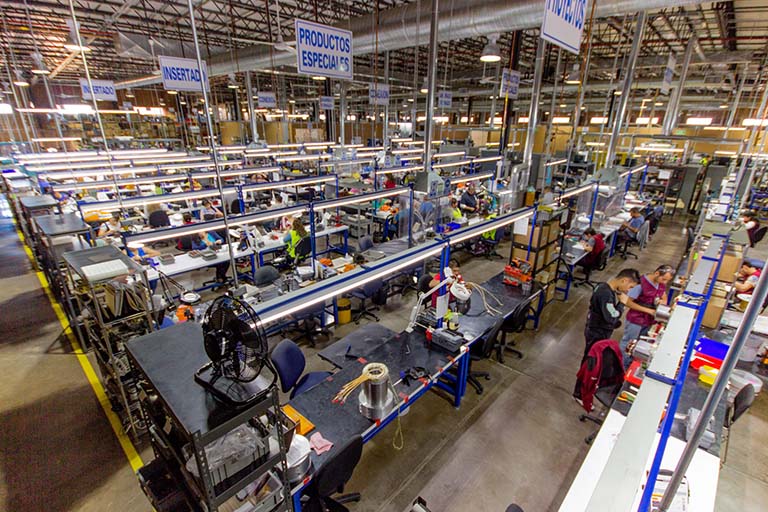 Such as:
Stators
Generators
Traditional motors
Linear motors
Generators
Loose coils
Self-supporting coils
Wiring harnesses
Sensors
Hall effect sensors
And more special assemblies
Competitive pricing & Unrivaled quality
We have gained the trust of our Customers by proving outstanding on time delivery, competitive pricing and unrivaled quality, as we perform 100% inspection on all parts manufactured. We are proud to be the supplier of choice for many OEM's and Fortune 500 companies.
Continuously Certified
Both our manufacturing facility and corporate location have been continuously certified in ISO 9001 since 2003; and have always complied with our Customers audits. We perform AS9102 First Article Inspection Reports, PPAP, FMEA, CPK, SPC, MSA, IMDS among others.